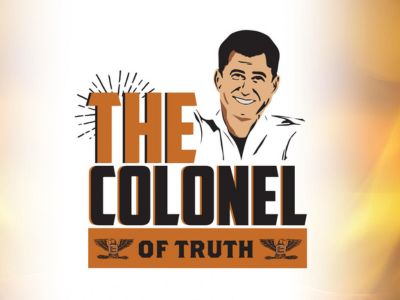 Every Monday night, join Col. Conrad Reynolds for "A Colonel of Truth". He's a former intelligence officer fighting for election intergrity.
Show Links:
---
A native Arkansan and military veteran, Reynolds is a retired military intelligence officer; having served in the United States Army for tweny-nine years. he is a decorated combat veteran who has been awarded the Defense Superior Services Medal, the Bronze Star, and the Seal Medallion of the Central Intelligence Agency.

Today, Conrad remains a resolutely Christian patriot Republican, standing proud for the values of limited government, federal accountability, the sovereignty of the United Stages Constitution, the inviolability of the Bill of Rights, a balanced budget, term limits, and medical freedom of choice.