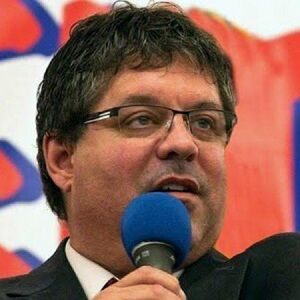 Mark Walters defends our freedoms with the RIGHT voice at the RIGHT time and brings a frank discussion of the right to defend your life to FREEDOM loving Americans!
Mark is a nationally syndicated talk radio show host, author, magazine columnist, activist, and speaker. In November of 2002 just two weeks after the birth of his daughter, Mark thwarted an apparent carjacking attempt in Tampa, FL while on his way to work. Luckily he was carrying his Glock 36, 45 caliber handgun! That frightening experience became the subject of his first column with Concealed Carry Magazine, and he is now a Contributing Editor for Concealed Carry Magazine.
Mark had always been a supporter of the right to bear arms but rededicated his life to the preservation of our Second Amendment rights after that frightening event.
Mark's national radio shows have broken new ground in the world of talk radio by bringing significant exposure to the plights of Americans right to self-defense. Interviewing some of the nations biggest news makers and activists as well as hard hitting political commentary on the days current firearm news, both the weekend and weekday show are one of a kind.
Mark is a member of the NRA, an NRA Certified Instructor in three disciplines, a member of the National Shooting Sports Foundation as well as a card carrying member of the Second Amendment Foundation, The Gun Owners of America and a vocal 2nd amendment activist. In the spare time of his "real life," he ran his own successful business for over 13 years and now works full time to bring you Armed American Radio and the Daily defense shows.
Show Links: