Why Netflix's "Tidying Up" Could Change Your Life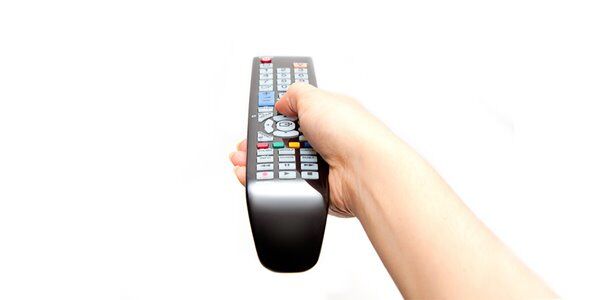 By John Hanlon
There are dozens of successful self-help books out there. If a reader is looking to improve their spiritual life, their emotional stability or the strength of their relationships, there are countless volumes that preach the benefits of personal change. There are also countless shows about these topics as well.
Tidying Up with Marie Kondo is only the latest in a long-line of personal makeover programs but its focus on its subjects and the pleasure of finding joy in everyday items really makes it unique.
Each episode features a person, a couple or a family who want help tidying up their homes. Many of these people aren't hoarders. They just need a little help cleaning out their kitchens, their closets and their garages. These are individuals who recognize they are disorganized and simply need a push to help them get to the next step.
That's where Marie Kondo comes in. She's a Japanese cleaning expert who rose to great prominence after the release of her book The Life-Changing Magic of Tidying Up. In each episode, Marie visits the home and meets the subjects who are ready to start downsizing. After some brief introductions, she kneels down and silently greets the house. Using this moment of reflection — which feels spiritual in its execution — with the home serves to connect her with the surroundings.
She then offers some helpful advice to the subjects. In each episode, she asks the episode's subjects to collect all of their clothes and put them in one large pile. They are then tasked with touching each item and keeping only the items that bring them joy. After such guidance, Kondo usually leaves the home — encouraging the subjects to continue the process.
She arrives. She guides. Then she walks away.
Kondo lets the subjects choose what they keep and what they discard. Whether the focus is on clothes (the first category she focuses on), books, papers or sentimental items, it's up to individuals to decide what truly makes them happy. It's only a few days later that Kondo returns to check on the subject's progress.
That hands-off approach is one of the most welcoming aspects of the program. Instead of focusing on Kondo herself, the producers focus the attention on the individuals who want to change their lives. Some of these people may only need help tidying in specific areas (for instance, one widow really needs encouragement to sort through her late husband's belongings) while some families need a grander perspective on what's important in their lives.
Even though the show specifically focuses on tidying, Kondo uses that concept as a gateway. Tidying isn't just about cleaning out your home; it's about deciding what's important in your life. Things that spark joy should be kept. Things that don't aren't as important. Kondo encourages families to work together to clean out their homes and in several of the episodes, it's easy to see people coming together and beginning to change their lifestyles.
The focus on the subjects gives this show an accessibility that similar shows sometimes lack. The program seems to suggest that viewers are themselves invited to follow the guidelines of the program and tidy up their own homes (in each episode, Kondo offers a few helpful tips to home viewers) and some viewers have followed Kondo's advice and started the process themselves.
It's not easy to tidy up and this program shows the struggles that some people face in making the decision to get rid of Christmas decorations, downsize book collections and donate clothing from a loved one.
However, once a person makes such a decision, they can work to better their lives and their relationships through tidying. Like the objects that Kondo encourages viewers to keep, Tidying Up has a joyful spirit to it. Although it has its emotional moments (the episode featuring the widow has a few dramatic moments), this is an upbeat show with a positive message that has already inspired some viewers to start tidying up.
Grade: B