The 10 Best Movies of 2018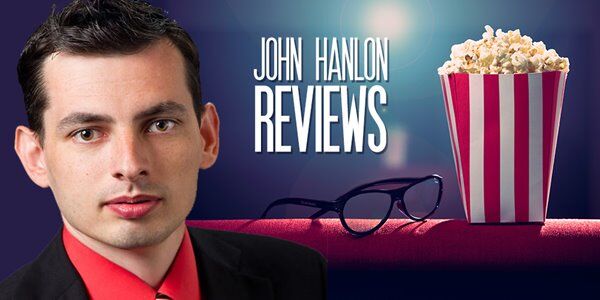 2018 offered an eclectic mix of films at the box office. The year offered films that succeeded in continuing well-known series (such as the fantastic new Halloween), ones that successfully adapted well-known properties (like Crazy Rich Asians) and original movies that really stood out in crowded theaters (like The Mule). For every film that succeeded, there were many other well-intentioned features that ultimately failed (like the abysmal Robin Hood).
Looking back though, it's obvious that this was a great year at the movies: a year that offered features of disparate genres that stood out amongst the rest. With that in mind, here's our list of the 10 best movies of 2018.
features that ultimately failed (like the abysmal Robin Hood).
Looking back though, it's obvious that this was a great year at the movies: a year that offered features of disparate genres that stood out amongst the rest. With that in mind, here's our list of the 10 best movies of 2018.
10.) Eighth Grade: It doesn't surprise anyone that Bo Burnham knows how to effectively use social media. The comedian has utilized that medium to great effect, reaching an audience that far eclipses one that would appear in a comedy club.
What is surprising though is how Burnham, who wrote and directed this drama, used the medium to tell the story of his main character. Elsie Fisher stars as Kayla, a girl struggling through the last week of eighth grade. The film uses Kayla's YouTube videos to bookend this personal and touching story about self-discovery. It's an emotionally-resonant movie about an eighth grader that should speak to people of all ages.
9.) The Hate U Give: Adapted from a novel by Angie Thomas, this film focuses on the journey of a teenager — living two seemingly different lives — dealing with the aftermath of a police shooting. Amandla Stenberg stars as Starr Carter, a student who presents herself one way at home and another way at school.
Starr attends a predominantly white school but lives in a predominantly black neighborhood. Her world changes though after she witnesses the death of one her childhood friends. Starr's dual lives suddenly into sharp focus in this deliberate and thoughtful drama that shows how an event can change an entire community and reveal who people really are.
8.) A Star is Born: Director Bradley Cooper helmed this latest remake of this timeless story. Despite the many iterations that came before, this feature stands out as its own unique vision.
Cooper, starring alongside Lady Gaga, plays an alcoholic musician living in the twilight of his career. When his character meets Ally (Lady Gaga), a wannabe musician who has never had the platform to showcase her abilities, his life's direction changes. Crafted with technical care, bursting with great music and packed with strong performances, this feature was a brilliant showcase for its stars and Cooper, who masterfully directs it.
7.) Won't You Be My Neighbor?: This documentary about the life and legacy of Fred Rogers explores the incredible journey of the television host who gained fame as Mr. Rogers. Never settling for a superficial look at his career, this film focuses on the man himself, exploring his beliefs and the value he gave to kindness.
The late host was known for his kind-hearted personality but beyond that, he was a man who believed he had a mission. He fought for public funding for his program and used his platform for good. He wanted to make the world a better place and this movie shows how successful he truly was.
6.) Green Book: Director Peter Farrelly — known for comedic films such as Dumb and Dumber and Fever Pitch — attempted something completely different in this new drama. The film tells the story of a budding relationship between Dr. Don Shirley (Mahershala Ali), a talented musician, and Tony Lip (Viggo Mortensen), an obnoxious loudmouth.
Inspired by a true story (although Shirley's family have questioned the story's veracity), the feature shows how Shirley and Lip built a bond when Lip chauffeured Shirley across the segregated South in the 1960s. As Lip drives Shirley from one performance to another on a concert tour, he starts to appreciate art and eloquence more and more. He also becomes more aware of his own racism. The feature is reminiscent of previous films like Driving Ms. Daisy but still stands on its own in its ability to address social issues that still exist today.
5.) Mission Impossible: Fallout: The Mission Impossible cinematic franchise started long after its television predecessor ended. Yet, the first film — released in 1996 – became a breakout hit with Tom Cruise proving himself once again as an action star. In 2018, the sixth installment of the franchise showed why this series continues to endure.
With Cruise ready and willing to do many of his own stunts and a filmmaking team (led by director Christopher McQuarrie) ready to go for big moments, this film stood out. The directing is spectacular — capturing actors like Cruise up close throughout intense scenes — and the twists add a level of great surprise. Add to that an emotional layer to the story (concerning the main character's ex-wife) and this Mission proved to be an incredible one.
4.) A Quiet Place: Director John Krasinski crafted a sleek horror film in this 2018 early release. The concept of the feature was simple: A family tries to survive in a desolated world where the slightest noise attracts deadly monsters.
The execution though is what really stood out. With a small cast (that also includes Millicent Simmonds and Noah Jupe), the feature's focus on family remains at the forefront. This may be a monster movie but it's a personal one as well: one that succeeds at creating something unique and unmistakable.
3.) Hereditary: This scary movie focuses on a family recovering after the death of a relative. Annie (a fantastic Toni Collette) bids goodbye to her mother in the story's opening moments but soon enough, tragic things start happening to her family. As more frightful things begin happening, she starts questioning her own reality and what is really happening to her family.
If intense and scary movies aren't appealing to you, steer clear. However, if you are open to a frightening film where the tension builds up scene after scene, this feature film debut by writer/director Ari Aster is for you.
2.) Black Panther: The highest-grossing film of 2018 was also one of the year's best. Directed by Ryan Coogler, this ensemble feature tells the story of T'Challa (Chadwick Boseman). A supporting character in Captain America: Civil War, the character — who becomes the new leader of Wakanda — takes center stage here as his power is threatened by Killmonger (Michael B. Jordan), a vengeful soldier.
Based on the comic book, this film delivers on multiple levels. The story features a great power struggle alongside luscious visuals and its beautiful costumes. It also features a truly great ensemble (including scene stealers Letitia Wright and Danai Gurira) and one of Marvel's best villains to date. This comic book adaptation stood high above most comic book films and really made a unique footprint in theaters nationwide.
1.) Roma: This foreign film (with subtitles, no less) won't satisfy moviegoers who simply want to escape at the movies. That being said, it's an artistic masterpiece that richly explores a year in the life of a maid in Mexico in the 1970s.
Written and directed by Alfonso Cuarón, the feature offers an intimate look at Cleo (Yalitza Aparicio), a young woman working for a family that seems to be falling apart. Set against the backdrop of political unrest, Cleo attempts to build a better future for herself even when her life dramatically changes. The cinematography and the visuals of the feature are undeniably breathtaking.
The film starts out slowly but as the characters live out their lives, there's an urgency to the narrative that culminates in an unforgettable climactic scene.