Study Finds 9 of 10 Most Bipartisan Senators are Republican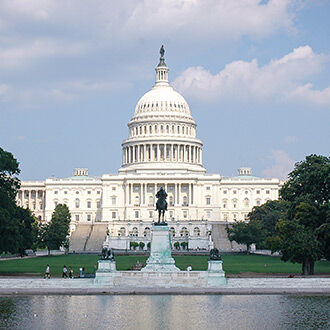 According to a study released Monday, the most bipartisan lawmakers in the Senate last year were mostly Republicans, while Democrats were ranked least likely to see eye-to-eye with those across the aisle.
The Washington Examiner reports Sen. Susan Collins was ranked the most bipartisan senator, and she was followed by two other Republicans, Rob Portman and Shelley Moore Capito.
The Lugar Center and Georgetown University's McCourt School of Public Policy biannual studyranked Sen. Joe Donnelly as the only Democrat among the top 10 members.
At the bottom of the list, eight of the 10 least bipartisan legislators were Democrats. That includes Sen. Bernie Sanders, who was deemed the least bipartisan person in the upper chamber.
Corrie O'Connor